​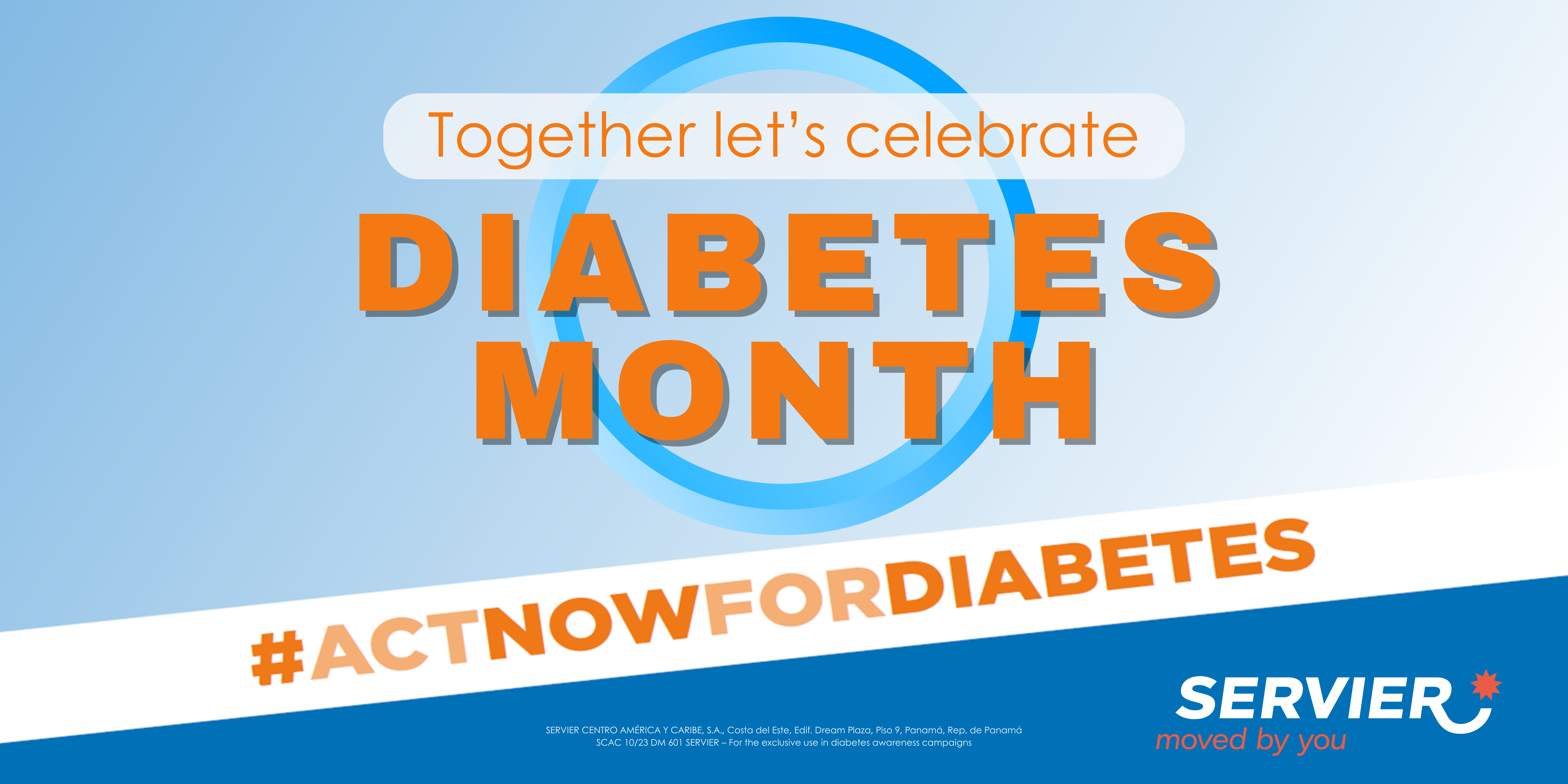 Servier joins the fight against diabetes
Diabetes, a chronic disease that affects millions of people worldwide with 463 million people diagnosed with diabetes globally and an alarming statistic indicating that every 8 seconds a person dies due to this disease (1), the need for awareness and education becomes more pressing than ever. In addition, a surprising fact is that 1 in 2 people with diabetes is not aware that they have this condition (1), which further underlines the urgency of addressing this public health problem.​
#ACTNOWFORDIABETES 2023​
Servier Central America and the Caribbean has decided to join the fight against type 2 diabetes once more with its #ACTNOWFORDIABETES campaign. Recognizing the importance of managing this disease properly, Servier is committed to taking meaningful steps throughout the month to raise awareness and educate the community about type 2 diabetes.​
To meet this goal, Servier has designed a multi-channel strategy that will reach patients and physicians in the region. Some of the planned actions include:​
Informative stories on Instagram​
Educational patient leaflets​
Talks to patients in health centers given by health professionals ​
Digital medical education event that will include the entire Central America and Caribbean region​
A call to action​
Servier Central America and Caribbean invites everyone to join the #ACTÚEAHORAANTELADIABETES movement and follow our different communication platforms to get updated information about the campaign and learn more about diabetes. Together, we can work to create a world where diabetes prevention and management are priorities, providing a better quality of life for those living with this disease and reducing its impact on society. Diabetes should not be ignored, and it is everyone's responsibility to act now, before it is too late.​
Visit our other platforms!​
My Health Partner, our chronic disease patient information page
If you are a health professional and want to obtain updated scientific information that promotes better diagnosis and treatment of chronic diseases, click here to access our Servier University Platform.​
Reference: 1. IDF Diabetes Atlas, 9th edition. Brussels, Belgium: International Diabetes Federation, 2019​